Reel Water Productions
BRAND STRATEGY
WEB DESIGN
WEB DEVELOPMENT
PRESENTATION DESIGN
PRINT DESIGN
PHOTOGRAPHY
MOTION GRAPHICS
The Reel Water Productions crew brings cinema to the world's toughest locations, and since 2007 I've helped them sell extraordinary projects to the world's leading media companies, in addition to contributing to several of their productions. Deliverables have included websites, logos and branding collateral, series and film pitches, DVD packaging, magazine ad spreads, motion graphics, and adventure photography.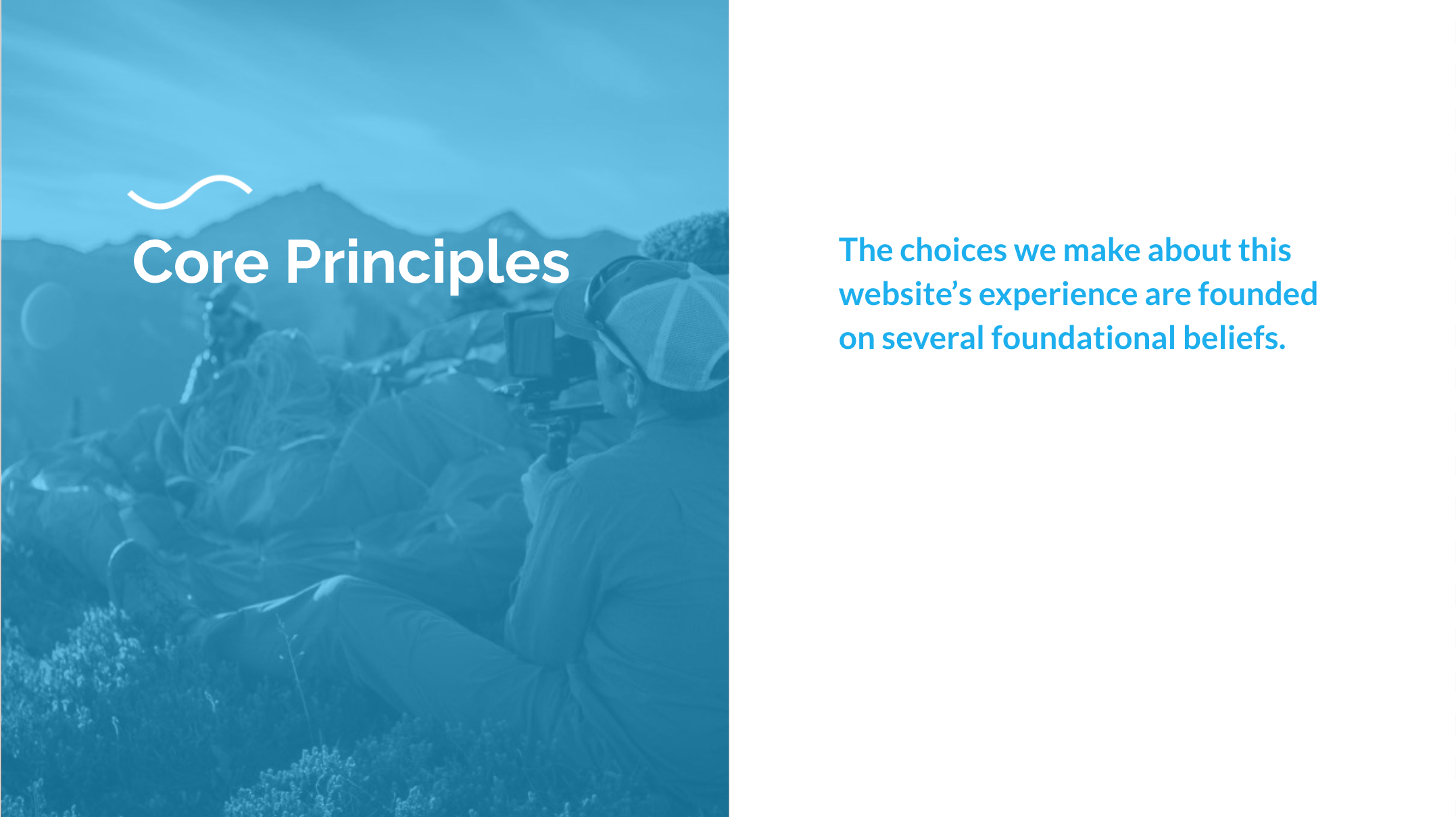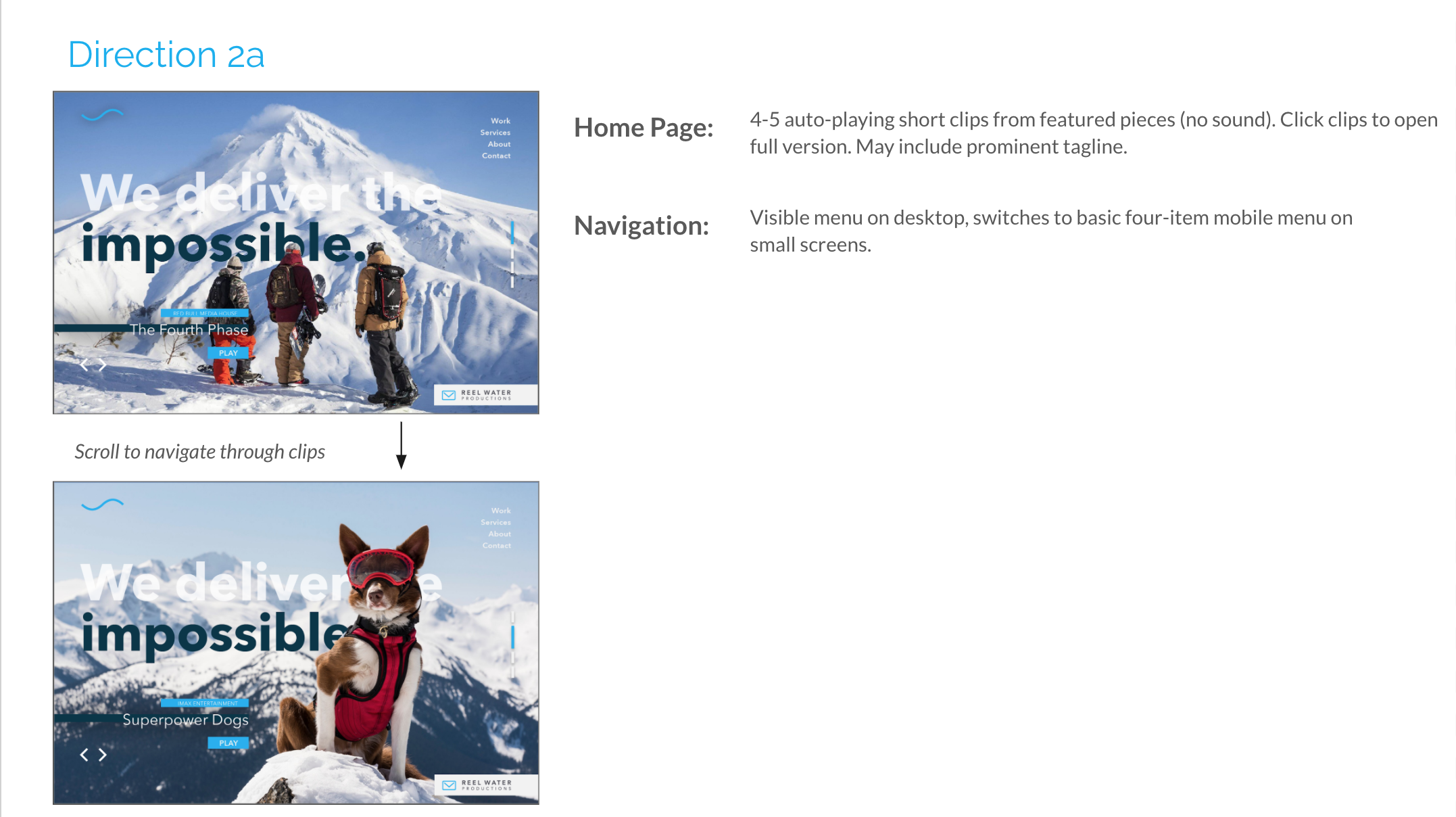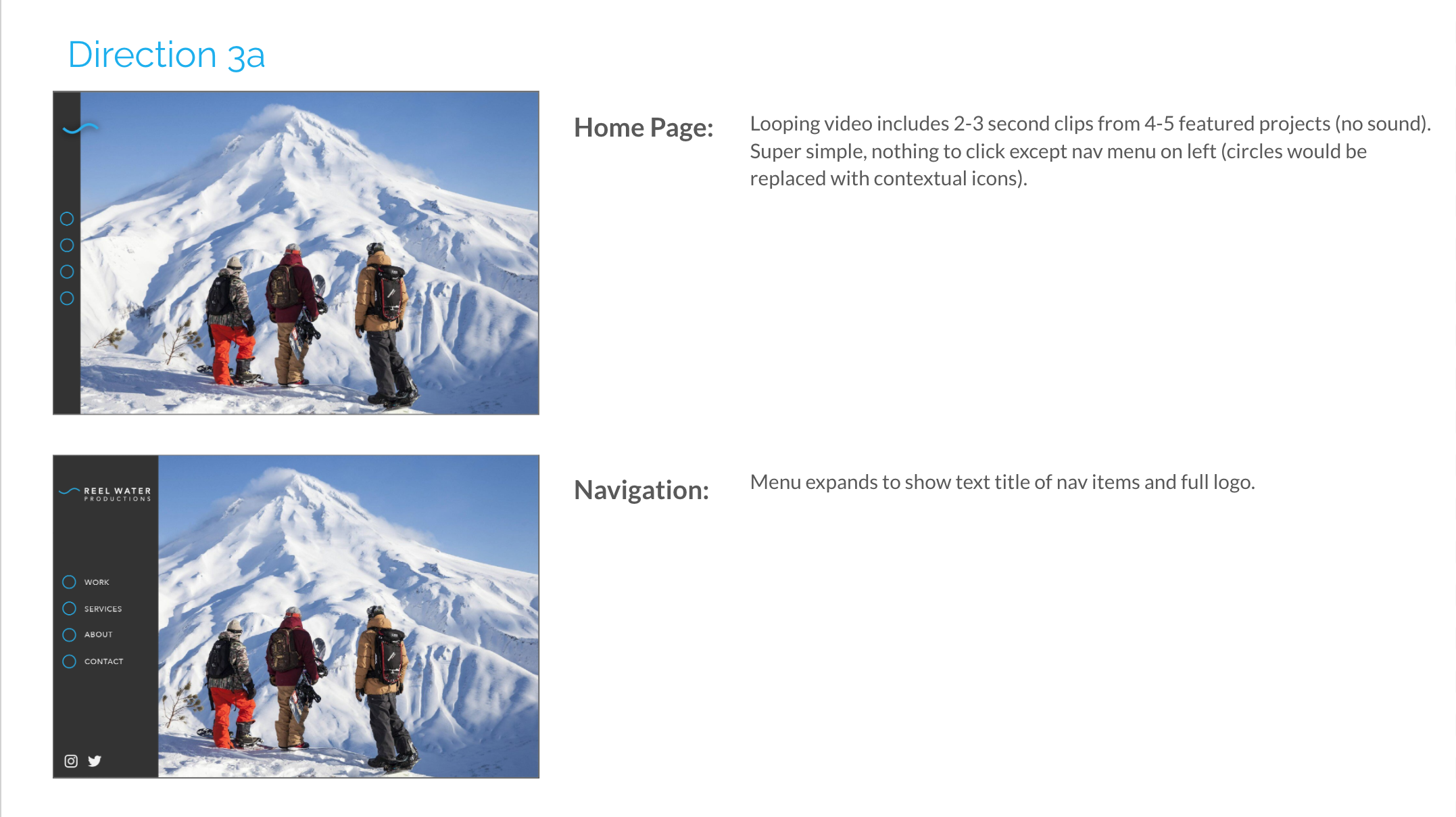 How might a world-class production house stay ahead in the über-competitive field of cinematography?

As with much in life, the not-so-secret sauce lies in relationships and referrals built on hard-earned trust and respect. After many years in the game, Bryan and his team at Reel Water have developed a nuanced understanding of the critical—but limited—role their brochure website plays within their overall customer journey and brand identity.

First and foremost, its job is to help key visitors—past and future clients, talent, and team members—quickly validate what they already know via experience or word-of-mouth: Reel Water brings top-shelf production quality to the most demanding environments on earth.

Thus, an initial focus on captivating film clips, a painstakingly curated collection of recent work that clearly demonstrates the key market niches Reel Water is targeting, and extremely limited copy. Skip the bullshit. Tease the goods. Keep it brief. Profit.
Tools: Webflow, JS, Sketch, Illustrator, Photoshop, Lightroom



---
Over the past few years I've helped wrap proposals for several prospective documentary films and television series into visually compelling decks and booklets for presentation to top brass at major studios.
Check a few out [password required] ︎︎
---
As with many of my clients, Reel Water opted to have me design a new logo and brand package that we launched at the same time as the website I built for them in 2011/12. We wound up landing on a simple sine wave form for the logomark, a single off-cyan brand color, and typefaces that remained consistent between the logo, stationery, and website.
Tools: Illustrator, Hand sketching
---
In 2008 I had the pleasure of being the primary visual designer for Reel Waters' third feature documentary, Eastern Horizons, and was responsible for the film's logo, motion graphics, magazine print ad, digital ads, DVD case (remember DVD's?), and DVD menu art. Check out the trailer to see the motion graphics I contributed.
Tools: Illustrator, After Effects