Nau


PRODUCT DESIGN
TEXTILE DEVELOPMENT
CUT-AND-SEW DEVELOPMENT
PRODUCT LINE PLANNING
+++



A study in achieving ideals of performance, beauty, and sustainability in practice and product.

I was lucky to have a hand in the design and development of this iconic brand's inaugural launch of luggage and accessories, fabric graphics and patterns, trims, complex apparel features, and t-shirt graphics.

I worked hand in hand with the rock-star product design team at Nau for several years during the company's exciting startup phase, during which time every single employee was endeavoring to demonstrate that a revolutionary socially and environmentally responsible business model could also be the basis for a profitable enterprise.

The product design team was laser-focused on achieving ideals of performance, beauty, and sustainability in practice and product. I played a major role in the design and development of the brand's inaugural launch of luggage and accessories, fabric graphics and patterns, trims, complex apparel features, and t-shirt graphics. I also participated in high level strategic planning sessions and user research, and worked closely with design, development, and merchandising teams to manage visual line-plans, create a proprietary database-driven visual line-plan, and assist with line-level product, palette, and materials direction.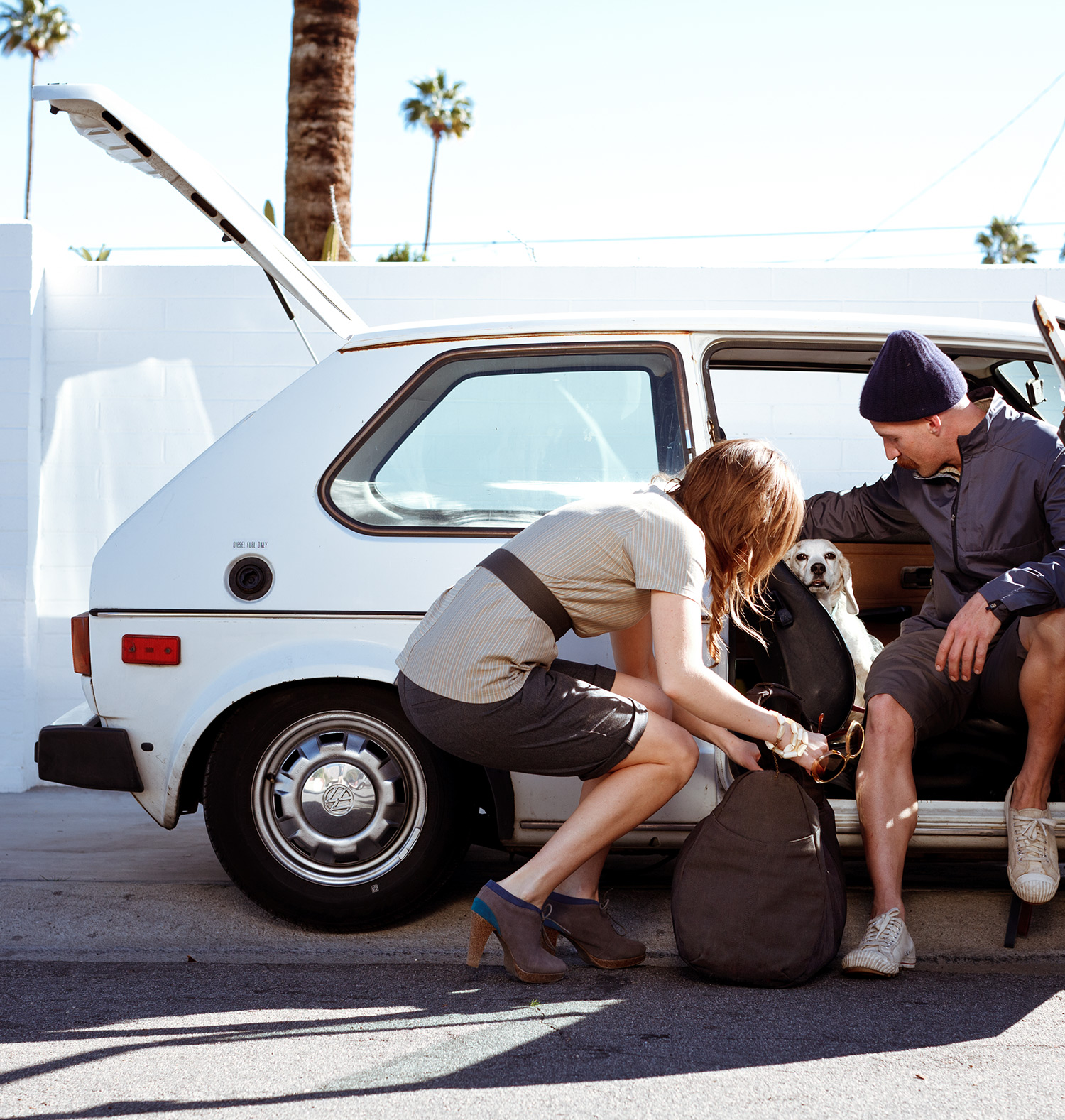 During my second year at Nau I joined forces with soft-goods veteran Geoff Rittmeyer to tackle design and development of two bag lines and a related line of price-point accessories. For these projects I executed and presented user and market research, helped define line-level goals and create price-point goals, participated in early conceptual conversations and brainstorming sessions, executed conceptual sketches, and executed multiple rounds of refined drawings and spec work for development.
Tools: Illustrator, Rhino, Hand sketching


The Fluent Collection was aimed at urbane users looking for an understated, utilitarian solution. These bags are appointed with top-notch organic cotton canvas shells, organic cotton poplin liners, and stainless steel YKK zips throughout. We made every effort to keep these bags pure, keeping our materials palette to those listed above whenever possible.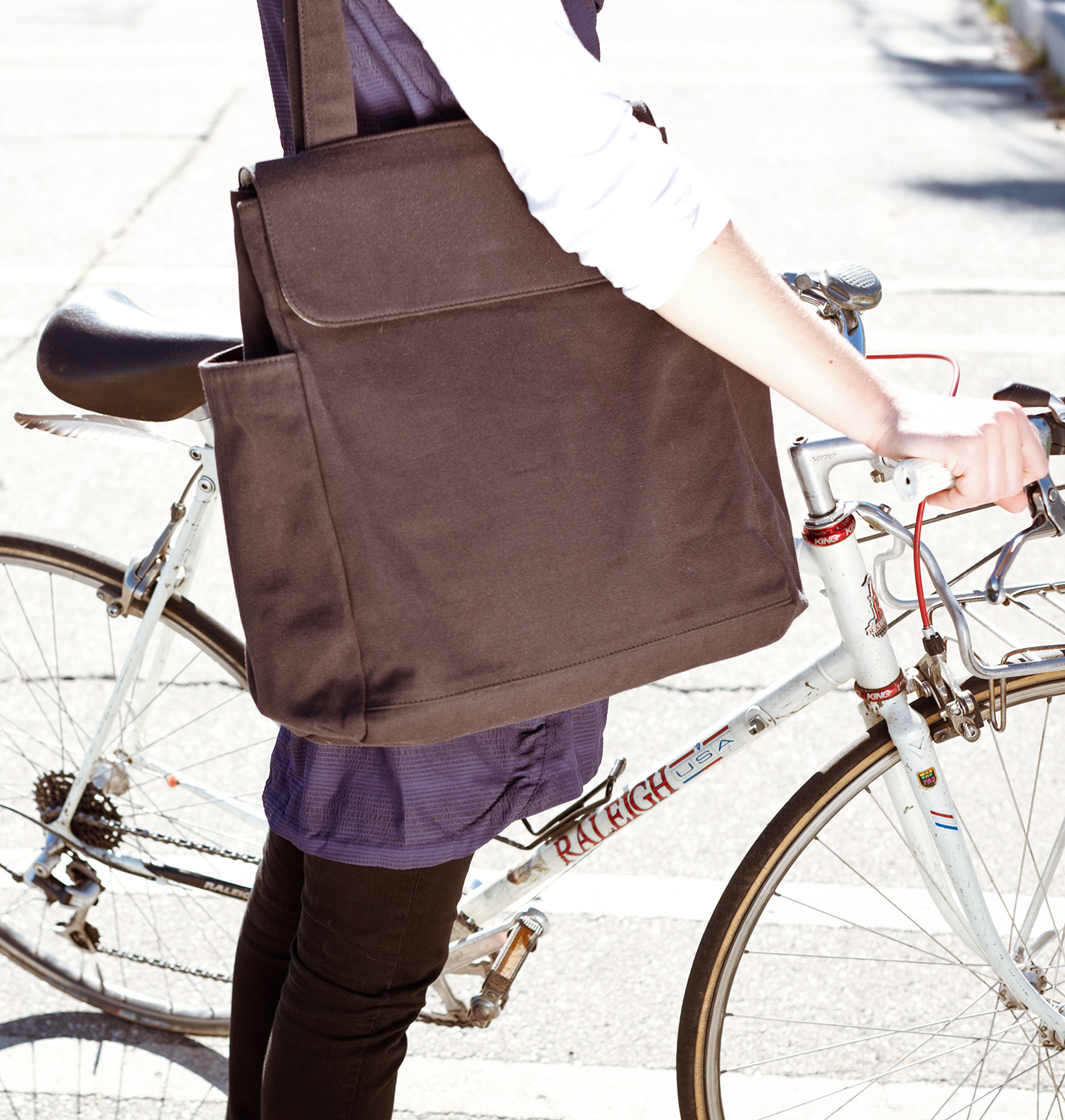 ---
The Motil Collection blurred the line between functional outdoor performance and understated urbane styling. With the exception of the sparingly appointed recycled aluminum hardware and polyester monomesh front pockets, every ounce of material in these bags, from the coated waterproof 500D herringbone shell, to the taffeta lining, to the webbing straps, was made from recycled polyester, much of it post-consumer. Thanks to this considered approach, these bags were just as recyclable as the plastic bottles they came from.
---
We had a lot of fun conceptualizing and developing sculptural takes on established norms for our initial line of travel accessories.

The Stash, inspired by an old Porche tool kit, was a versatile dopp kit/cord kit made from lucious organic wool piano felt and cotton canvas. It's unique form earned it posts from nearly every men's fashion and gadget website out there, and Wired Magazine even included it in their printed 2010 gift guide.
The Billfold and Doc, made from 100% recycled polyester herringbone canvas, featured immaculate stitch-work and innovative function-first design. The Billfold was featured as one of TIME Magazine's Best Travel Gadgets of 2009, and the Doc was featured in Men's Health, Coco Eco, and more.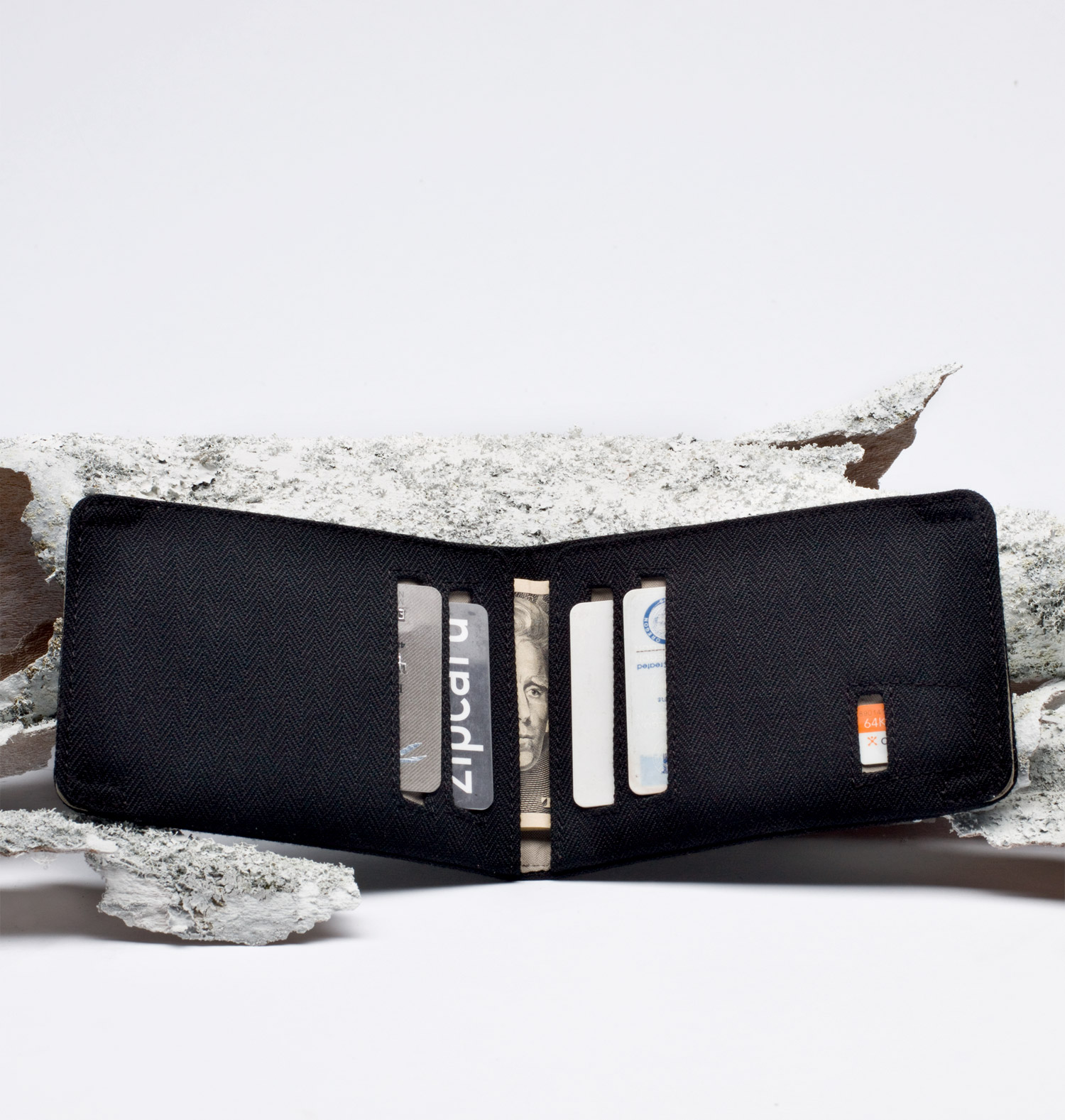 The Ringleader Belt featured a molded aluminum buckle which holds tight, lays super flat, and opens bottles like a boss. There were a few issues with the webbing strap we initially spec'd, and wound up shifting to the same herringbone canvas used on our wallets and Fluent line of bags.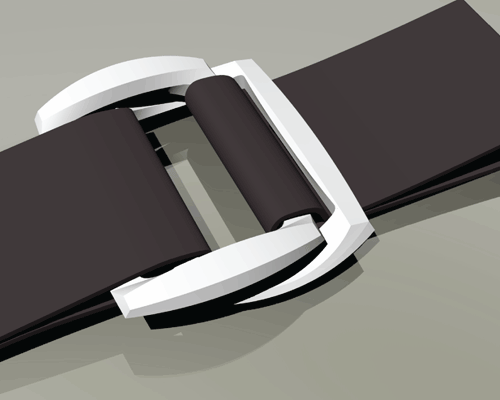 ---
The Down Scarf, featuring a hidden zippered pocket, responsibly sourced down, and a recycled poly taffeta body, has remained a workhorse price-point item for ten winters and counting...

I started working on Nau's inaugural line of gloves while finishing up my senior year of college and contracting for Tabar Glove Specialists in Bellingham, Washington. Not too long into the process, the folks at Nau offered me a full-time gig, and before I knew it I'd graduated and moved to Portland to join this small band of starry-eyed entrepreneurs out to change the world.

The lightweight Profile Fleece Glove was made from Malden hard-face recycled fleece and Pittards goat leather. A myriad of micro-revisions were required to dial in the unique wrap-around patterning, designed to remove seams from tactile areas, but the hard work paid off as this glove became the top-selling accessory in Nau's winter 2007/08 line.

The Blender Glove: A robust workhorse for dry snow and ice conditions. Crafted from Teijin recycled polyester, Pittards goat leather and a supple organic merino lining, their unique wrap-around patterning eliminated seams from high-wear areas. Best of all, they barely tipped the scale at a mere six ounces.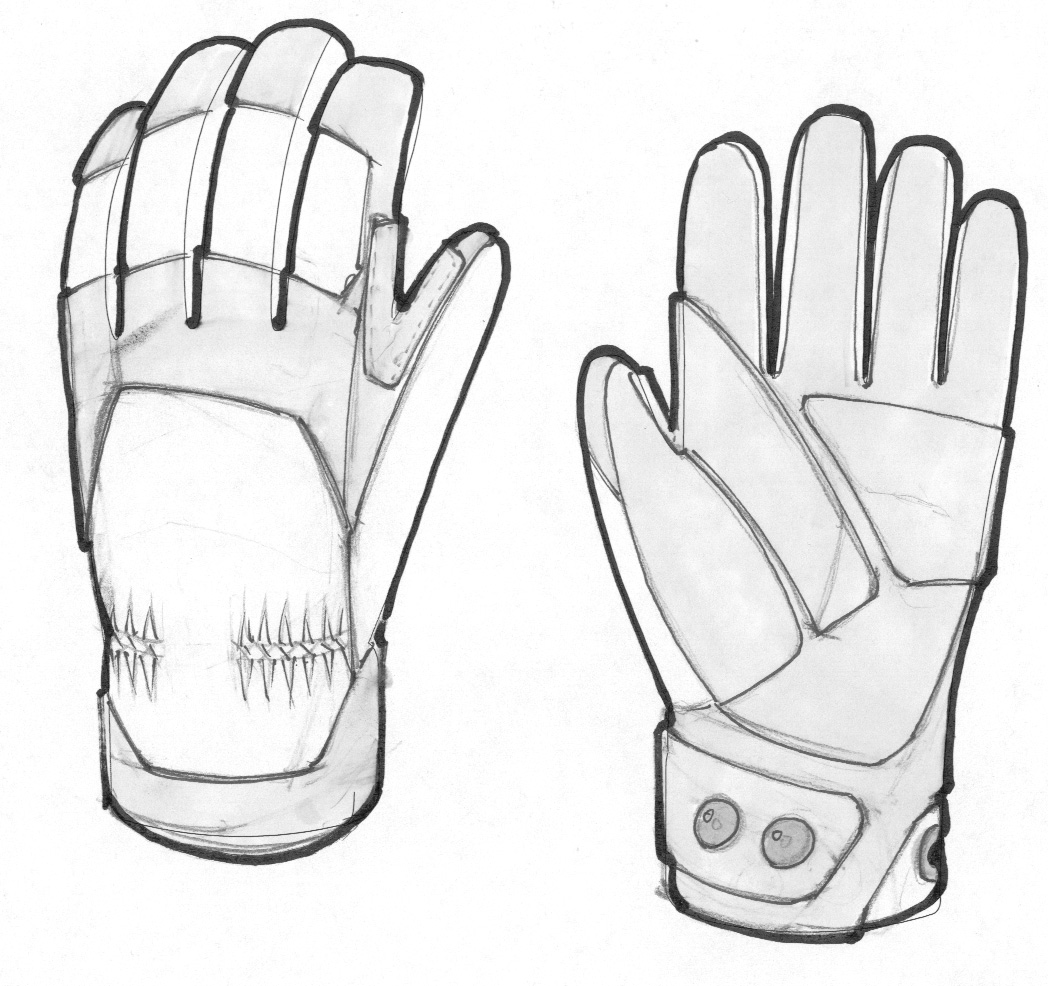 ---
Our design team spent as much energy focused on custom material development as it did on styles, and it showed: out of Nau's doors came some of the finest recycled polyester, organic cotton, and organic wool goods available on the market at the time. Working alongside lead designers and materials developers, I helped conceptualize and develop dozens of repeating patterns for yarn dye, space dye, jacquard, pointelle, skip-dent, plaids, stripes, dye-sublimation prints, direct prints and more.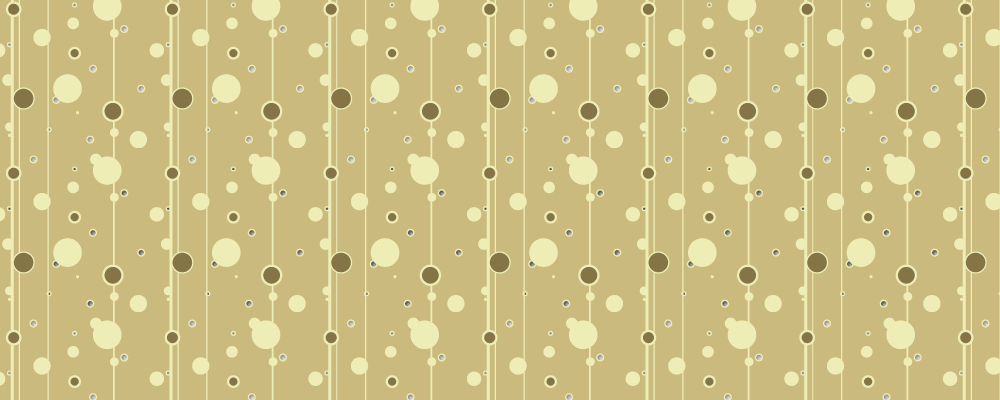 Print/Embroidery Graphics
I designed many dozens of graphics for Nau's organic cotton knit tops; most featured abstract forms and textures inspired by natural forms. Our overarching philosophy was that these unbranded and generally abstract graphics should invite conversation and help the wearer tell their story, while showcasing the shirts' unique patterning and finely knit organic cotton.